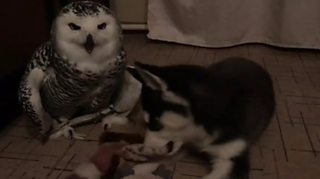 Puppy love! Husky and owl are best friends
You might have heard of Timon and Pumbaa or Bambi and Thumper, but now there's N'usha and Ilona.
The snowy owl and husky puppy have formed an unusual friendship.
They love to hang out together and even give each other kisses.
Watch this incredibly cute video!
Video from Igor Belyaev