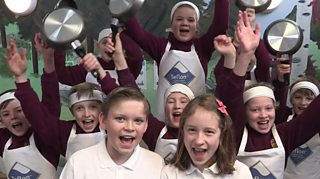 This school is serious about pancakes
Newsround has been to one school that takes pancakes REALLY seriously...
These pupils are from Olney in Buckinghamshire, where it's believed the first pancake race started way back in 1445!
The school celebrates Pancake Day, or Shrove Tuesday, with its own annual pancake flipping competition.
How did Pancake Day start and what's so good about pancakes?
Watch the video to find out and see the pancake-flipping winner!