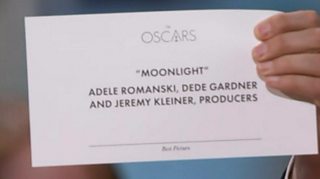 Oscar Oops! Confusion as wrong winner announced
There was a pretty embarrassing end to the Oscars ceremony when the wrong winner was announced for the biggest award of the night!
La La Land was announced as the winner for Best Picture and the team behind it had begun their acceptance speeches when they were interrupted by a producer who said the award should have gone to the film Moonlight instead.
Oops! The actor presenting the award, Warren Beatty, explained that he had been handed the wrong envelope.
Watch the moment La La Land producer Jordan Horowitz realised Moonlight had actually won the Oscar...