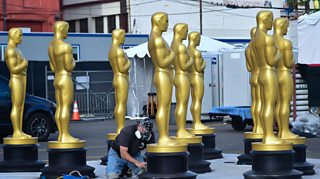 Hollywood gets ready for the Oscars
Final preparations are underway for the biggest event in the movie calendar - the Oscars.
The award ceremony takes place every year in Hollywood in America and celebrates the best of the film industry.
BBC reporter Colin Paterson is there and sent Newsround a sneak peek of what to expect.