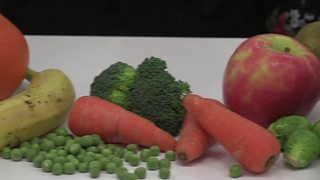 Forget 5-a-day, think 10-a-day!
Your parents and teachers have probably told you to eat up your fruit and veg.
Or you may have even heard the advice we should eat five different fruits or vegetables every day.
Well new research carried out by Imperial College London thinks we should be trying to eat more like 10 different fruit and vegetables every day.
And if you're a fan of potatoes, Jenny has some bad news for you.
Check out the video