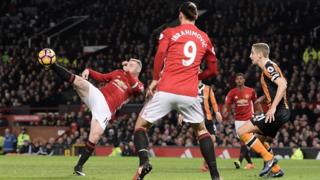 AFP
Wayne Rooney's football agent is reportedly in China talking about deals for him to potentially move clubs.
Rooney is still at Manchester United at the moment but he hasn't been played as much under manager Jose Mourinho.
The Chinese transfer window closes on the 28 February and so it is thought it's unlikely that a deal would be made before then.
Even if he doesn't leave this month, its rumoured that he may leave later in the year.
Following Tevez?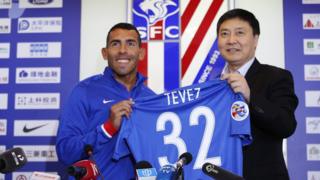 EPA
If Wayne Rooney followed his old team-mate Carlos Tevez to a team in China, it's thought he wouldn't make the seven appearances he needs to become England's most capped player.
Rooney is known to want to stay with United for the rest of his contract, which expires in 2019, but not being played as much could be making him think about other clubs.
He's said in the past that he wouldn't play for another English club other than Manchester United or Everton.
Check out our report on why China's football clubs are looking to sign top players.