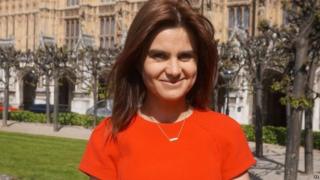 PA
Street parties, picnics and baking competitions will be held across the UK to remember MP Jo Cox.
The event is called The Great Get Together and will be happen from on 16 - 18th June.
Jo Cox was an MP in West Yorkshire and represented local people in Batley and Spen.
She was killed in June last year. Her husband Brendan said the event would be a "fitting tribute" to Jo, held a year after she died.
The Royal Family and various charities are encouraging the public to get involved with the events.