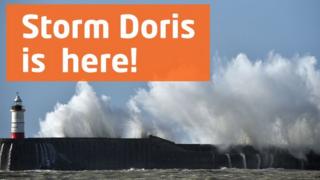 Storm Doris: weather forecast
Storm Doris has hit parts of the British Isles with winds of nearly 90 miles per hour recorded in Western Ireland.
Some flights have been cancelled because of the bad weather and heavy snow is expected in Scotland.
And it's not over yet, there are wind warnings for parts of England and Wales.
Here's Simon King's weather forecast.