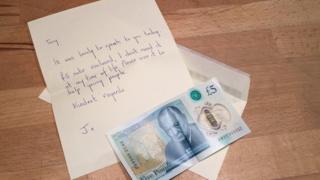 Tony Huggins-Haig Gallery
A mystery woman who found a rare five pound note worth an estimated £50,000 has donated it to charity.
The note, which is one of four that have an engraved picture of Jane Austen on, was found in Northern Ireland by a woman known only as "J".
She sent the note back to the art gallery behind the engraving project, asking for it to be donated.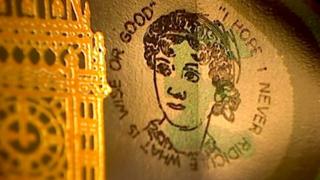 Ferguson Media
"£5 note enclosed, I don't need it at my time of life. Please use it to help young people," she wrote.
The anonymous lady is known to be from County Donegal in the Republic of Ireland.