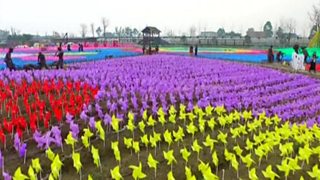 Amazing windmill display in China
Thousands of plastic windmills have been laid out to make an amazing display in China.
A total of 400,000 windmills have been used to make shapes of hearts, flowers and circles.
Tens of thousands of roses have also been planted alongside the windmills.
Lots of visitors have been enjoying the colourful display in Chengdu City.