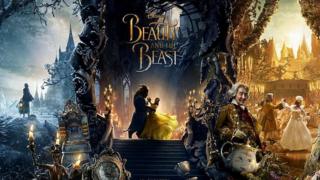 Disney
Newsround is heading to the premiere of the new live action movie of Beauty and the Beast.
As well as speaking to Emma Watson, who plays Belle, we'll be interviewing the actors who play a range of household items that are living in the Beast's enchanted castle!
That got us wondering - if you had to turn into a household item in your home, what would you be and why?

Draw what you'd transform into, take a picture of it, and send it in!
Perhaps you'd be a teacup, like Chip, or a clock, like Cogsworth?

Perhaps you like gadgets and would be a smartphone, tablet or TV?

Or maybe you'd be something different entirely, like a book, ball or mirror.
Thank you for your drawings. This page is now closed.
You must ask your parent, teacher or guardian for permission before you send us a picture.
We may show your picture on our website or in our TV bulletins. We'll show your first name and where you're from - but we won't use your details for anything else.