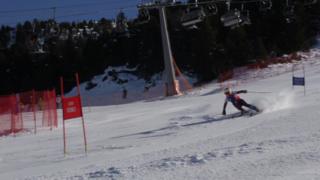 British Ski and Snowboard want us to become one of the world's top five skiing and snowboarding nations by 2030.
Right now, the English Alpine Championships are finishing up in Bormio, Italy.
So how are we doing?
Lets meet some of the young athletes who could be GB's skiing stars of the future...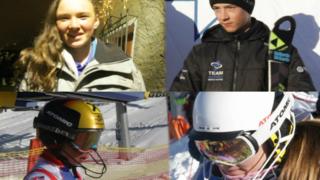 First up, it's fourteen-year-old Daisi.
Daisi's mum won tickets to go to a local indoor ski slope and Daisi got talent spotted!
Coaches thought she had potential and she joined a race club.
Now she's placed 2nd in both of her Under 16 slalom races...
Next up is Rob, he's also 14.
He trains at the same place where top skier Dave Ryding started out, and hopes to follow in his successful footsteps.
Rob tells us what it's like in Bormio, plus find out how he got on!
Thirteen-year-old Kaylan is here to tell us how he got into skiing.
Kaylan usually listens to grime or rap music before a race to help him concentrate.
And last but not least, it's English Alpine Champion Sarah!
She's 15 and came 1st in her Under 16 Giant Slalom race.
Find out how she handles her nerves.