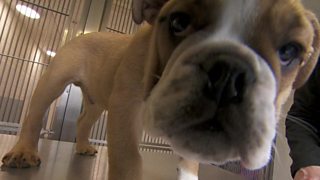 Puppy smuggling: Ayshah meets rescued pups
Dogs are known as man's best friend but there are big problems with how some are bred and transported.
is when puppies are transported illegally from one country to another.
They are often born in bad conditions and then smuggled to places like the UK to be sold.
Luckily, these guys were rescued!
Ayshah went to meet them and find out more about the issue...