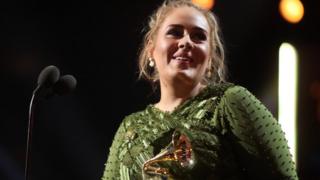 Getty Images
Adele won five awards at the Grammys last night including record of the year for her song Hello.
The Grammys are one of the top music award shows in America.
The singer even beat Beyonce's Lemonade album to win the Album of the Year award.
She wasn't sure about accepting the award though saying that Beyonce deserved it more.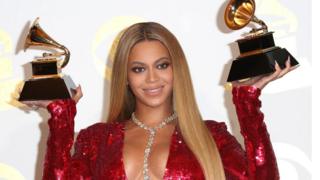 Getty Images
Beyonce did win best urban contemporary album for Lemonade and best music video for her song Formation.
Adele performed a tribute to pop star George Michael who died December 2017.
But she had to re-start the song after singing off key. She said "I can't mess this up for him....... Can we start again?
Her second attempt went much better and she received a standing ovation from the audience at the end.