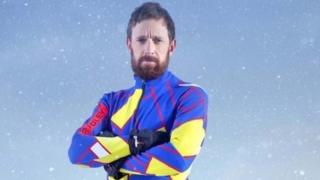 Channel 4/PA
Five-time Olympic cycling champion, Sir Bradley Wiggins, has quit The Jump after breaking his leg.
He left the Channel 4 winter sports show after getting a small leg fracture while taking part in snowcross training.
A spokesperson from Channel 4 told Newsround "Although [Sir Bradley was] keen to continue in the competition he will no longer take part following the fourth show in the series.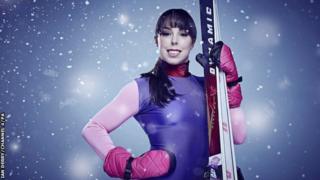 Ian Derry/Channel 4/PA
The last series of The Jump was troubled with injuries that saw seven celebrities quit the show. The injuries encouraged Channel 4 to review it's safety procedures.
Sir Bradley, who announced his retirement from cycling in December, tweeted: "Gutted to be leaving The Jump. I wanted to give you an injury update.
"Seen a specialist, I have a small leg fracture and need to rest for 3-6 weeks. Good news no surgery or cast required."