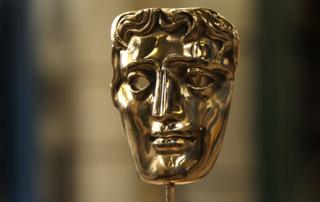 AP
It's the BAFTA Film Awards later, the UK's biggest night of movie awards.
The British Academy of Film and Television Arts (BAFTA) gives prizes to the top films as voted for by a panel of film experts, actors and producers.
In the category of Best Animated Film, the big contenders are Finding Dory, Zootropolis, Moana and Kubo and the Two Strings.
But we want to know what YOUR best film of the year has been.
Has it been one of those four, or did you prefer Rogue One, Fantastic Beasts or something else altogether?
Comments are now closed - here is a selection of what you had to say. Thanks for joining in, guys!
I think Finding Dory was the best movie
Hamza, 12, Cardiff
The best film I've seen this year is definitely Zootropolis because I love the idea of a whole city being filled with just animals!
Bunny-May, 10, London
My favourite film would have to be 'Sing' as I found it very funny and the plot was not so predictable.
Sameeha, 12, London
I think Fantastic Beasts and Where to Find Them is the best film because it is so interesting and I love all of the beasts and characters my favourite character is Luke.
Sofia, 8, Cheltenham
My favourite movie was Zootropolis . I think it's really funny
Maryam, 10, South Africa
I would give it to Doctor Strange as it has amazing graphics and action in it, and my favourite actor!!! Benedict Cumberbatch!
Britney, 14, Suffolk
My favourite movies are the new version of Pete's Dragon and Fantastic Beasts and Were To Find Them. The old Pete's dragon was my grandmother's favourite movie.
Sofia, 11, London