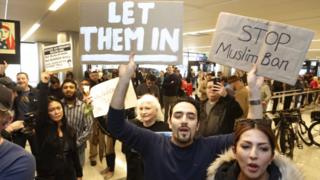 AP
A judge in America has put a temporary block on President Trump's travel ban.
President Trump brought in the ban on Friday 27 January. It prevents people from seven mostly-muslim countries from entering the US.
The order has been controversial and there have been lots of protests, but Mr Trump says he's doing it to keep America safe.
The judge says that the travel ban could be "unconstitutional" - that means it goes against the laws that the country is founded on.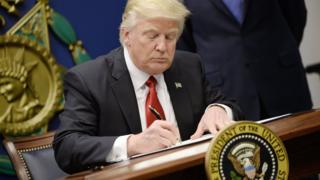 Getty Images
President Trump says his rules don't break the law and says that he will fight back against this decision. His team's appeal will be heard on Monday.
You can read more about President Trump's US travel ban here.