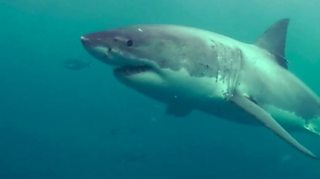 Australia's big shark nets debate
There is a big debate going on in Australia about how to protect people from sharks.
Campaigners are calling for an end to the use of shark nets at beaches. They are used to stop sharks getting close to people but they are killing dolphins and turtles too.
More have been installed after a number of recent shark attacks on the east coast - but some nets have been cut deliberately by those who don't like them.
Watch Ricky's report to find out more.