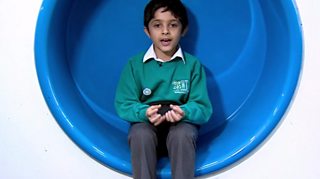 'Slippers help me at school because...'
Have you ever wanted to wear your slippers to school? Well, now some children across the UK can!
Some primary schools have allowed their pupils to wear slippers in class after research suggested it helps them get better grades.
Professor Stephen Heppell from Bournemouth University said he found children behaved better without shoes.
Here's what some children at a school in London, where they are trying out the idea, think.