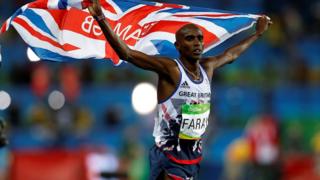 PA
Sir Mo Farah has spoken out against Donald Trump's controversial new rules about who is allowed into America
President Trump has banned people from seven, mostly Muslim, countries from being allowed into the US for at least three months, including Somalia where Mo was born.
The Olympic champion athlete has said the rules come from a place of "ignorance and prejudice".
Farah's family now live in America but the athlete says he's worried that he could be affected by the ban and might not be welcome in the country anymore.
The rules brought in by Donald Trump on 27 January have been very controversial and there have been big protests in America against them.
Mr Trump said the move is to take back control over America's borders and keep people safe but lots of people disagree with the ban.
Theresa May 'does not' agree with rules
Prime Minister Theresa May has also said she does not agree with the changes.
Mrs May was criticised for not speaking out against them sooner, instead saying it was up to the US to decide its own policy.
Downing Street have said they will appeal to the US if it affects British citizens.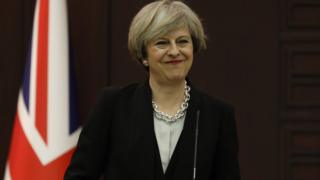 Reuters
Mrs May had visited President Trump on Friday, and released a statement when she got back to the UK:
"Immigration policy in the United States is a matter for the government of the United States, just the same as immigration policy for this country should be set by our government," said a spokesman.
"But we do not agree with this kind of approach and it is not one we will be taking."