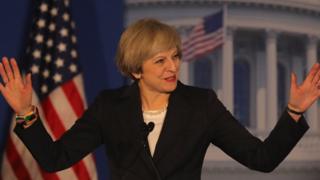 Getty Images
Prime Minister Theresa May will meet with US President Donald Trump just a week after he started the top job.
She is the first leader from another country to visit Mr Trump.
The pair will spend about an hour together, focusing on the relationship between the UK and America.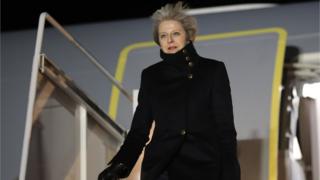 Getty Images
The Prime Minister is keen to talk about how the UK will be buy and sell goods to the US after Brexit.
The UK and US has had a very close relationship for a very long time and Theresa May Intends to keep that strong.
Prime Minister Theresa May said she and Mr Trump could work together, despite their different styles, joking "sometimes, opposites attract".