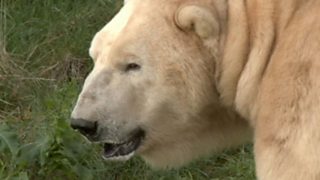 How does a polar bear get a health check?
Victor - the UK's oldest polar bear - weighs 530 kilograms, has razor sharp teeth and claws, and is super strong!
So, how does a vet get close enough to check his health?
Well, with a lot of planning and a little help from the fire brigade.
Take a look at how it all went down in the video above.