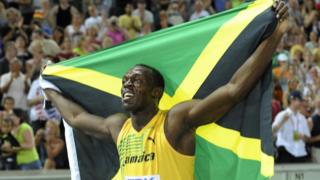 Getty Images
Usain Bolt will have to hand back one of his nine Olympic gold medals after Jamaican team-mate Nesta Carter tested positive for a banned substance.
The news will no doubt be disappointing for Bolt and the rest of his team mates who ran in the 4x100m relay.
Sprinter Nesta Carter was tested for banned substances at the time of the race, in 2008, but found to be clean.
His sample was retested by the International Olympic Committee (IOC) in 2016 and this time a banned substance was found.
Banned substances are drugs that give athletes an unfair advantage in competitions.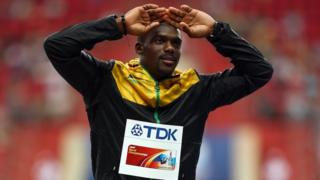 Getty Images
Trinidad & Tobago have now been awarded the 2008 relay gold instead of Jamaica.
Japan have also benefited from the decision and have been upgraded to the silver medal and Brazil who came fourth now have a bronze medal.
Bolt has said he will retire after the World Athletic Championships in London in August.