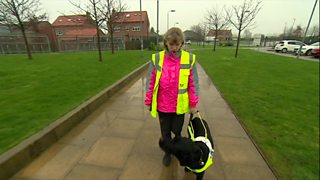 Guide dog changes young girl's life
Meet Alice and her guide dog, Billy.
Alice is blind and needs help getting around, so now she has a furry friend to help her out.
She is one of the youngest person in England to be given a guide dog and Billy has made a big difference to her life.
Check out the video to hear Alice and Billy's story.