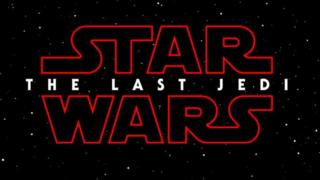 Disney
'Star Wars: The Last Jedi' will be the title of the latest instalment of the popular sci-fi series.
The announcement was made on the official Star Wars Twitter page.
Fans will have to wait for more details to be released as the makers of the films are keeping things top secret so nothing gets given away.
It is believed the film will focus on what's been going on with Luke Skywalker, one of the biggest characters in the series.
The Last Jedi will take place directly after the events of 'Star Wars: The Force Awakens', which ended with Rey (Daisy Ridley) finding Luke. Will Luke be the last Jedi in the title?
But, fans will have to wait until December to find out exactly what this film has in store for Rey, Luke Skywalker and the rest of the rebels.
Star Wars: The Last Jedi will be released on 15 December 2017.