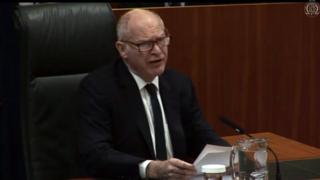 The moment the Supreme Court gave their decision
An important decision was announced this morning about the way that the UK can officially start the process to leave the European Union (EU).
The Supreme Court, which is the highest court in the country, announced that UK Prime Minister Theresa May will have to ask for Parliament's permission before she can officially start the process for the UK to leave the EU.
Here's the moment that the President of the Supreme Court Lord Neuberger made this announcement.