Check out this footie fan who wrote to his Middlesbrough hero - he wasn't expecting a reply in person!
As part of a school project, 'Boro fan Henry decided to write a letter to his favourite player: Marten de Roon.
Henry wanted to let Marten know that he thought was "the best footballer in the whole, entire world."
In the letter, he said: 'I have known you since you signed Middlesbrough Football Club, I have been inspired by you since."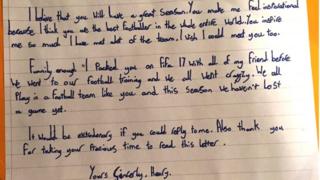 Chris Baines
"I would love to grow up like you... I wish I could meet you."
Marten De Roon must've been pretty pleased with the letter - who wouldn't be! - and he made a surprise visit to Henry's house.
We don't know what mark Henry got for his project from his teacher but he definitely went to bed happy!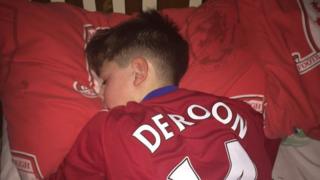 Chris Baines
Afterwards Marten said it was so cool to be someone's idol!!