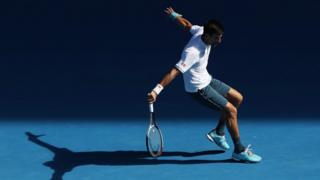 Getty Images
World Number 2, Novak Djokovic has been knocked out of the Australian Open in the second round by Denis Istomin.
Djokovic struggled to get into his stride during the match and lost the game 7-6 (10-8) 5-7 2-6 7-6 (7-5) 6-4.
The fact Istomin is ranked 117 in the world made his victory all the more surprising.
Novak's defeat leaves Andy Murray, current World Number 1, as favourite to win the competition.
Djokovic said Instomin "deserved to win. No doubt, he was a better player in the clutch moments,"
Before his victory over Djokovic, Instomin had only ever won one match against a world top 10 player and surprised himself with the result.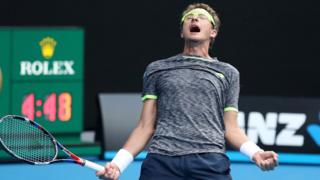 Getty Images
"It is the biggest win for me and means so much, now I feel I can play with these guys and be with them on the same level," Instomin said after the match.
His defeat to Instomin rounds off a difficult 7 months for Djokovic.
He was knocked out of the 2016 Olympics in the first round of the singles and failed to make an impact in other big competitions of 2016 including the US Open.