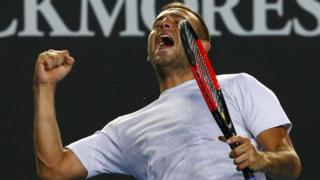 Reuters
British tennis player Dan Evans won an amazing victory over Marin Cilic in the Australian Open to secure his place in the third round.
The 26-year-old Brit lost the first set, but came back to win the next three
This is impressive as he is the third best player in Britain, while Marin Cilic is the 7th best in the whole world.
Last year in the same tournament, Dan Evans was knocked out in the first round, so he's done much better in the tournament this year.
Andy Murray also had a good day on the tennis court, as he beat 19-year-old Russian player Andrey Rublev in straight sets, meaning he is through to the third round too.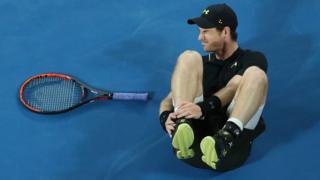 ALLSPORT/Getty Images
However, he gave his fans a scare in his match when he fell over - and it looked like he had badly hurt his ankle.
Thankfully, the world number one was okay. "It's just a little sore. It's not too serious," he said.
Dan Evans will play Australian Bernard Tomic next, while Andy Murray will face the American Sam Querrey.