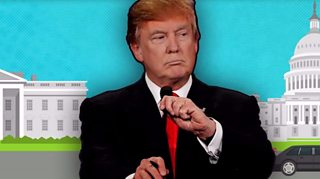 What will happen at Trump's inauguration?
On Friday, Donald Trump will officially become the next president of the United States.
The ceremony is called the inauguration.
At the event, he will make a promise to do the best for the country and will give a speech known as the inaugural address.
There are a few traditions passed down, which he must observe on his inauguration day.
Leah takes a look at what's going to happen throughout the day...