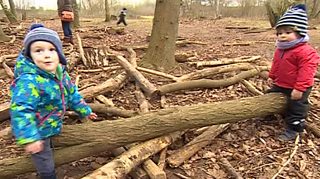 Would you like to go to a nature school?
School might be about to get muddier! Wildlife Trusts in England are hoping to set up new schools where kids can learn outdoors as much as possible.
Warwickshire Wildlife Trust say that spending time in the natural environment can help children to learn.
So they're hoping to open new schools where kids spend time outdoors, as well as keeping up traditional subjects like English and Maths.
If their plans are approved, the first school could open as early as 2018.