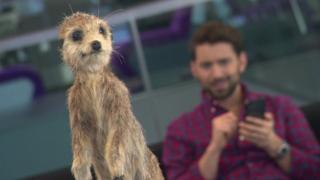 Robot spies secretly filming animals
A new TV show has got closer to animals than ever before.
Filmmakers from Spy in the Wild use robot animals to spy on real animals in the wild.
These robotic animals look like the real thing to convince the animals around them to carry on as normal.
The robots are also able to copy animal behaviours and are fitted with small cameras hidden in their eyes so they can film animals behaving naturally in the wild.
Ricky caught up with camera operator of the show to find out more.
The first episode of Spy in the Wild is at 8pm on BBC1 on 12 January.