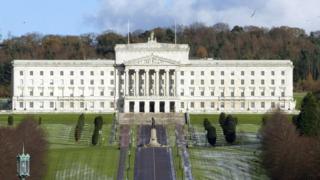 PA
There are big disagreements going on in Northern Ireland at the moment.
The government there is run by two different political parties. The first is called the DUP or Democratic Unionist Party and the second is called Sinn Féin.
The argument is about whether the First Minister, and leader of the DUP Arlene Foster has run things badly or not.
Martin McGuinness from Sinn Féin says she has, and he has left his job because of this disagreement.
He thinks that Arlene Foster should resign.
Talks are now being held to see if both sides can agree on what to do next.
If they can't agree then there will have to be an election to choose a new government.