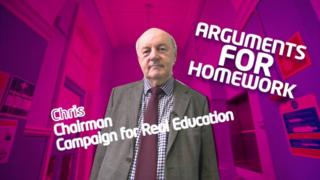 What are the arguments for homework?
For the last 100 years or so, experts have been trying to work out if it is a good idea to give homework to kids in primary schools.
Some people think that it is, while others do not.
Newsround spoke to Chris from the campaign for Real Education, which is a group of teachers and parents who care about how well schools are doing.
Members of the organisation believe that traditional homework is important.
See what Chris had to say.