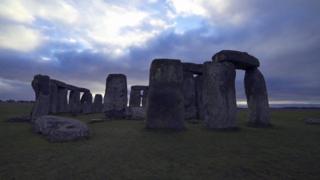 Hear the sound of Stonehenge - 3,000 years later!
Scientists have recreated the sounds of Stonehenge from thousands of years ago, using virtual reality.
Using the technology, people visiting the rock circle will be able to hear the sounds bouncing off the stones in the way they would have done 3,000 years ago, back when it was complete.
The sounds visitors will hear are made using ancient instruments to take people back in time.
To find out more about Stonehenge, check out Newsround's guide.