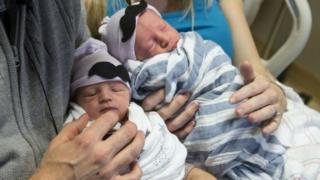 AP
Meet Sawyer and Everett Shay, two twins born just minutes apart in Arizona in the US.
But, as Sawyer arrived on New Year's Eve at 23:50, and Everett at 12:01 on New Year's Day, they were born in two different years!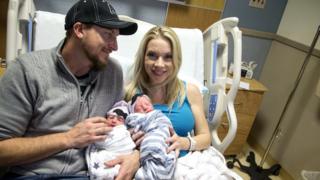 PA
Mum Holly said that their arrival had been a "perfect birth."
Husband Brandon added: "Everett was stubborn, hanging on until after midnight."
He said: "I think it's mostly going to be Sawyer teasing Everett over him being the eldest."