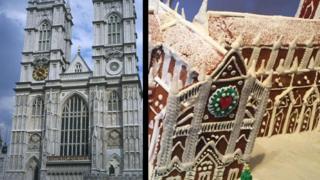 BBC/Litsa Tunnah
Lots of us bake gingerbread at Christmas, but have you ever made something as impressive as this?
One baker took the gingerbread challenge a step further, recreating Westminster Abbey in London.
The real Westminster Abbey is 69 metres tall and built from stone.
Litsa Tunnah's recreation stands at 30 centimetres tall, and is made entirely of gingerbread and icing.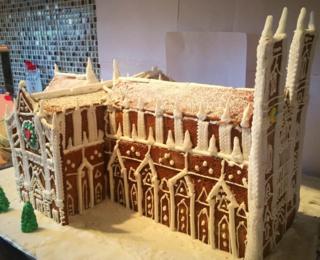 Litsa Tunnah
Litsa says that the trickiest part was getting the whole structure to stand up, and being sure that the walls could take the weight of the roof pieces.
It takes a steady hand, and lots of patience!
It took Litsa two nights to finish the creation, and she's selling it to raise money for charity.
And it's not her first massive bake - last year she made this spectacular recreation of Somerset House in London.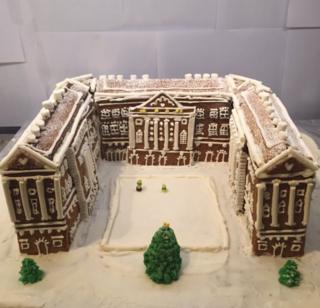 Litsa Tunnah