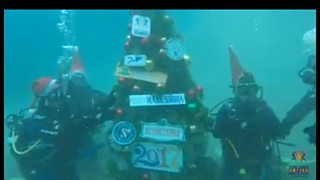 Divers decorate underwater Christmas tree
Divers Macedonia in Eastern Europe brought Christmas cheer to the bottom of one of Europe's oldest lakes, with a Christmas tree.
The tree is set up four metres below the surface of the icy water, and can be seen from the top of the lake.
According to local press, the decorations are dedicated to children suffering from rare diseases.