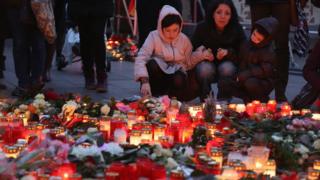 Getty Images
On Monday 19 December, an attack took place in the German city of Berlin at one of the Christmas markets.
A lorry drove into crowds at the market in the evening.
Twelve people died and 48 were injured.
Police said that the driver drove into crowds on purpose and that it was probably a terrorist attack.
Their main suspect was a man from Tunisia in North Africa.
On Friday 23 December, the Tunisian man who police believe carried out the attack was shot dead by officers in Italy.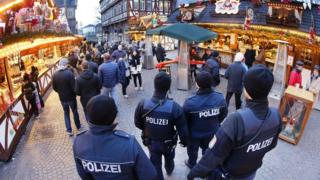 AP
The German Chancellor Angela Merkel said she was "shocked and very saddened" by what happened at the Christmas market.
A group called Islamic State have said they were responsible for it, but there has been no evidence to prove that is true yet.
After it happened, police in Germany stepped up security in big towns and cities to keep people safe.
If you're upset by anything in the news, take a look at the advice here.