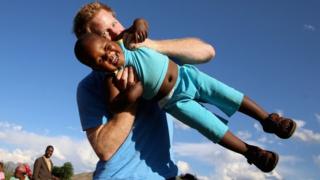 Big Earth Productions/ITV
Prince Harry has said he wants to "make something" of his life and to "make a difference".
In a documentary about his charity work in the African country of Lesotho, the prince said losing his mum at a young age made him question his position as a member of the royal family.
He said: "I always feel like I need to make something of my life.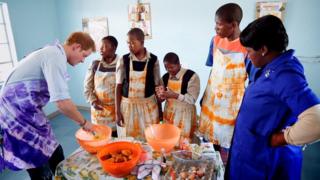 Big Earth Productions/ITV
"I was fighting the system, going 'I don't want to be this person; my mother died when I was very, very young and I don't want to be in this position'.
"But now I'm just so fired up and energised to be lucky enough to be in a position to make a difference."
Harry went out to visit a charity that he founded in Lesotho, in southern Africa. It helps young people who are affected by the diseases HIV and AIDS - which is a cause that his mother, Princess Diana, cared about.