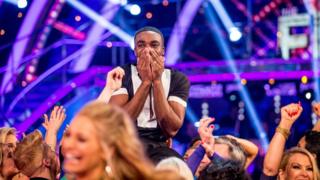 The boy's only gone and done it! Ore Oduba was voted the winner of Strictly Come Dancing last night, and lifted the Glitterball trophy with his dance partner Joanne.
A shocked Ore described the win as "the most incredible experience of my life".
But how did he do it? Newsround's had a look back at Ore's biggest dances of the series.
1. The American Smooth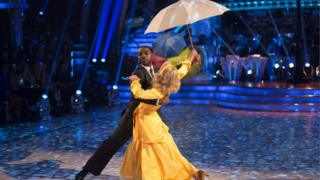 This was the moment that Strictly viewers sat up and started to notice Ore Oduba. His American Smooth to the song Singin' in the Rain scored an impressive 35 points - and turned Ore into a serious contender.
2. Salsa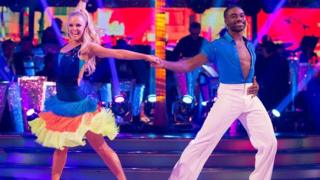 This wasn't such a great moment for Ore - it was the first time he had to face the dance off, in week seven. Ore called it his worst Strictly moment and said "the whole Strictly experience flashes before your eyes and within a dance, you might not be able to do this again." Luckily, the judges saved him for another week.
3. Viennese Waltz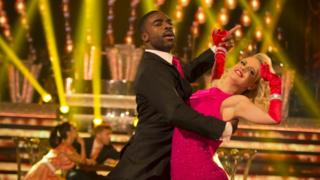 Guy Levy/BBC
Ore didn't just make it to Blackpool, he absolutely stormed it with a Viennese waltz that picked him up 38 points. It was a showy number with lots of spins and the judges loved it, with Bruno calling him "the ace in the pack."
4. Quickstep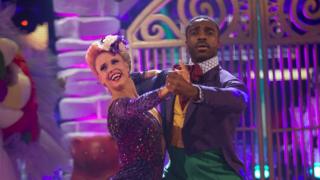 But Ore was back in the bottom two once again in musical week. His foxtrot to Pure Imagination from Charlie and the Chocolate factory wasn't enough to save him in the public vote, but the judges all rated his performance and he was put through to the semi finals.
5. Jive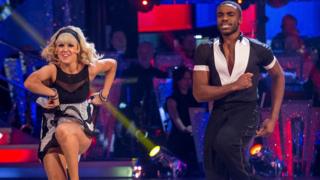 In the end, it could only be the jive. It was the dance that won him Strictly's first '10' of the series in week four - and he didn't disappoint when he repeated it at the Grand Final. The dance earned him straight 10s, with Len calling him "the spirit of Strictly". Nice work Ore!