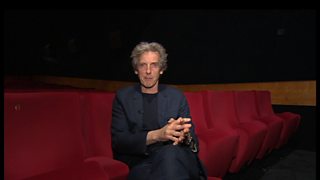 'I thought someone was playing a joke on me'
It's nearly time for the brand new Doctor Who Christmas special!
So we hopped in the TARDIS and caught up with Doctor Who star Peter Capaldi to ask him some of your questions.
If you want to find out what monster he would invent, his favourite Doctor Who episode and how he felt when he got the part of the Doctor, then watch Ayshah's interview to find out more...