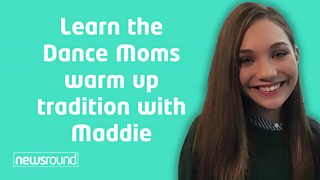 Learn the Dance Moms warm up tradition
You've probably heard of Dance Moms, the US reality show all about child dancers and their mums.
Well, an important part of dancing is warming up!
Watch the video to have a look at Maddie showing Jenny how to warm up like a Dance Mom pro.