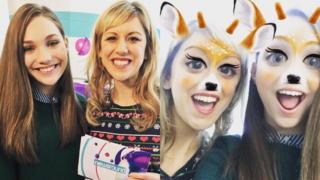 'I'll never get sick of doing Sia videos'
She starred on Dance Moms, takes centre stage in pop star Sia's music videos, and now Maddie Ziegler is making her way on to the big screen for new animated movie Ballerina.
Maddie came into Newsround HQ to answer your questions about emojis, secret crushes, leaving Dance Moms, Sia and much more!
Jenny caught up with her before the release of her new movie, Ballerina, on 19 December.