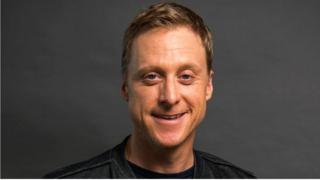 One man, many voices: Meet Alan Tudyk
Ahead of the release of the new Star Wars movie, super-fan Miriam went to meet up with one of the actors in the film, Alan Tudyk.
He voices the robot K-2SO who starts off working for the Empire but ends up swapping sides and joining the Rebel Alliance.
Miriam found out that Alan Tudyk has also voiced characters from Disney movies, many of which you might recognise...
Have a watch to find out more.