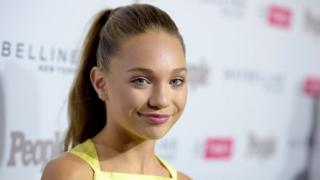 Getty Images
Maddie Ziegler has been super busy for the last few years.
The 14-year-old has been on massively popular 'Dance Moms' which follows young dancers and their Mum's behind-the-scenes of dance shows.
Maddie has performed her dance routines on loads of big American TV shows.
She has also featured in a critically acclaimed music video for pop-star Sia and also danced on stage during her North American tour.
Now she's lending her voice to a new animated film called the 'Ballerina'.
It's all about an orphan girl who dreams of becoming a ballerina and her journey to accomplish her dream.
This chat page is now closed. Thank you for all your questions.