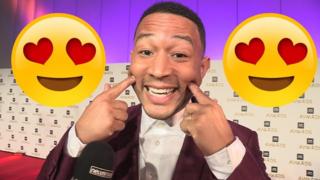 'A big smile with heart eyes' - music stars describe their year in emojis
How would you describe your year if you had to choose an emoji?
Laugh-til-you're-crying? Gritted teeth? Maybe heart eyes?
Last night the BBC Music Awards took place in London.
Adele was the big winner of the night taking song of the year for Hello, and album of the year, for 25.
Ricky caught up with some of the biggest names in the music industry to find out which Emoji they'd use to describe their year.