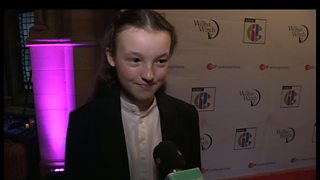 Worst Witch stars on spells they'd create
If you could create a spell to do anything you wanted, what would it be?
That's the question we put to the stars of CBBC's magical new drama series, The Worst Witch, at the premiere on Sunday.
Anyone for unlimited food? Or a spell to tidy up your bedroom?