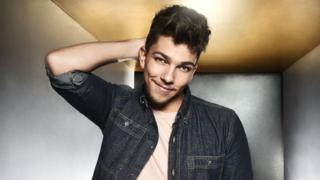 Syco/Thames
Matt Terry was crowned The X Factor winner on Sunday night after beating Finnish singer Saara Aalto in the final.
He picked Sam Smith's James Bond theme tune, Writing's On The Wall, to sing as his favourite song of the series and he also performed Randy Crawford's hit One Day I'll Fly Away.
His first single as The X Factor winner will be When Christmas Comes Around, which is a festive song written by Ed Sheeran.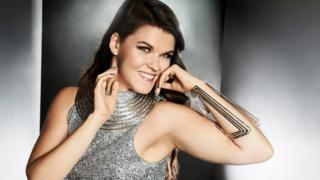 Syco/Thames
Matt topped the public vote in five weeks, while Saara got the most votes in the past three weeks.
Did the right person win? What do you think?

Your comments
I think Saara should have won because she has a really powerful voice and great vocals but Matt was good too.
Jack, 11, Aberdeen
Both of the X factor finalists were epic, Well done!
3J, Bedford School
I think he should have won and he deserved it.
James, 10, Leeds
I think Matt was the right person to win. Team Matt.
Tia, 9, Scotland
I think that Saara definitely should have won but Matt is good as well. She has the best vocals.
Sophie and Emilie, 11, Surrey
Do you think Matt deserved to win?

Would you have rather seen someone else win?

Was Matt your favourite singer this year ?
This chat page is now closed, thank you for your comments.
You must ask your parent, teacher or guardian for permission before you send us a comment or a photo.
We may show your comment on our website or in our TV bulletins. We'll show your first name and where you're from - but we won't use your details for anything else.