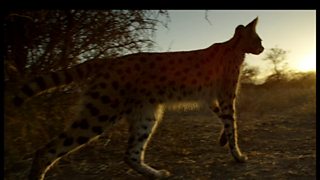 Planet Earth II Cities episode preview
The final episode of Planet Earth II goes out tonight and it is all about animals living in cities.
A busy city might seem like an unusual place for animals to call home but leopards, hyenas and peregrine falcons are just some of the animals living close to humans.
Many animals though, struggle to cope in a busy city environment and the programme looks into whether humans can build and adapt cities suitable for wildlife.
Leah spoke to Planet Earth II producer, Fredi Devas, about what to expect from the last programme in the series and to find out whether there will be a Planet Earth III.